Mr Hearnden invited to join panel of experts at the international hand society held in Korea
The 11th Triennial Congress of the International Federation of Societies for Surgery of the Hand was held in Seoul, Korea in November 2010. Mr Hearnden joined a panel of experts from around the world; presenting current opinion during a symposium on Arthroplasty of the Hand and Wrist and Radial Head.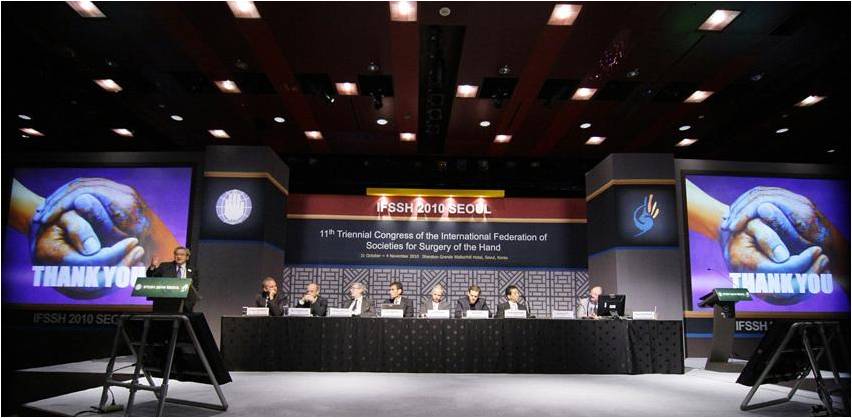 Find out more on page 108 of the congress ebook.