Mount Alvernia

Mount Alvernia Hospital in Guildford, Surrey is part of BMI Healthcare, Britain's leading provider of independent healthcare with nearly seventy hospitals & clinics nationwide performing more complex surgery than any other private healthcare provider in the country. Our commitment is to quality and value, providing facilities for advanced surgical procedures together with friendly, professional care.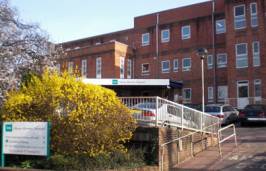 Mount Alvernia Hospital has 76 beds and in order to make your hospital stay as comfortable as possible, all rooms are furnished to a high standard, each with its own telephone, television, radio and en-suite bathroom. Business facilities are available upon request.
These facilities combined with the latest in technology and on-site support services; enable our consultants to undertake a wide range of procedures from routine investigations to complex surgery.
This expertise is supported by caring and professional medical staff, with dedicated nursing teams and Resident Medical Officers on duty 24 hours a day, providing care within a friendly and comfortable environment.
Guildford Upper Limb Consultants
Mr Anthony Hearnden Wed am, Mon am 01483 442712
Mr Mark Flannery Wed am 01483 452623
Peter Magnussen Wed pm 01483 207260